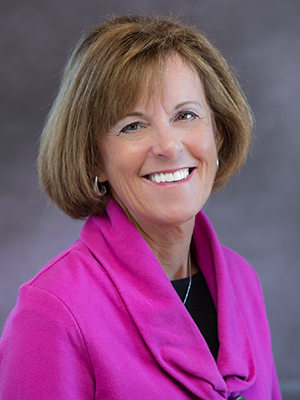 Ginny joined Rotary in 2001 and has served on the board of directors as well as numerous committees.
Professionally, Ginny has been a school teacher, small business owner, Jacksonville Area Chamber of Commerce President, and currently is a Morgan County Commissioner. Ginny is a Phi Beta Kappa graduate of Illinois College, 1975. Committed to Rotary's Service Above Self, Ginny has co-chaired both Relay for Life and the United Way campaigns, and served on numerous boards including Passavant Area Hospital, Jacksonville Public Schools Foundation, Jacksonville Art Association, Memorial Health Systems, Elm City Center, Women's Building Association of Illinois College, and Corridor 67. She is an active member of Wesley Chapel United Methodist Church.
Ginny is the Jacksonville Rotary Club President during the club's 100th anniversary, July 1, 2017-June 30, 2018.