"The best time to plant a tree was 20 years ago. The second best time is now"
– Chinese proverb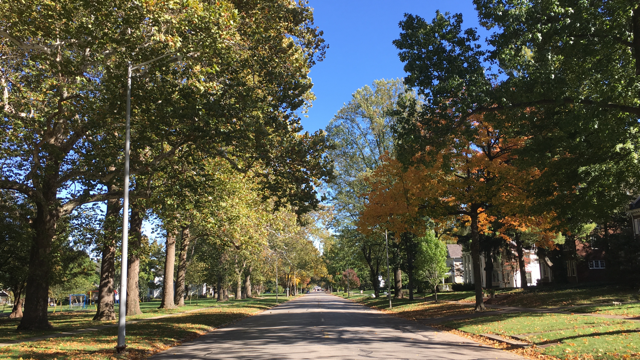 Buy your tree today! Download the form HERE!
Today, it is sometimes hard to believe that Jacksonville used to be known as the "Elm City". Our historic streets were once tree-lined with majestic, large shade trees. Over time, many of our trees were lost due to disease, age and lack of an organized replacement program. As a result, large gaps now appear in our tree canopy on many of our streets.
The Jacksonville Rotary Club wants to address the loss of trees and has created the Jacksonville Rotary Tree Project. The initial area of tree planting will run along West State Street from Church heading west to Webster. A variety of hardwood shade trees already have been planted along West State Street. Once enough trees have been planted to complete West State Street, the project will be expanded to include a larger area bounded roughly by Lafayette, Church, West College and Webster. Ultimately, the goal is to plant large shade trees throughout the entire city of Jacksonville.
To achieve this goal, we need your help! If you love your home town and are looking for a green, eco-friendly project, then this is the project for you. The Jacksonville Rotary Club wants to make a tangible, long-lasting impact on our community. Please consider making a tax deductible donation today and let's start making a difference here at home. There is no greater joy than the joy of giving.
Below is a map showing the locations of trees planted by the Rotary Tree Project.
---
---
Things to consider:
Trees can increase in property values by nearly 20%.
Trees and the shade they provide can lower electric bills between 20-30%.
A mature tree can have an appraised value of between $1,000 and $10,000.