The Jacksonville Rotary Club is turning 100 in 2018!
To commemorate this Centennial year, the Jacksonville Rotary Club is currently finishing a major project to benefit the Morgan County Fairgrounds. We are partnered with the Morgan County Fair Board to install a new electronic sign at the corner of Westgate and Lafayette streets (completed spring 2017) and constructed a paved patio and stage between the Grandstand and the Pavilion.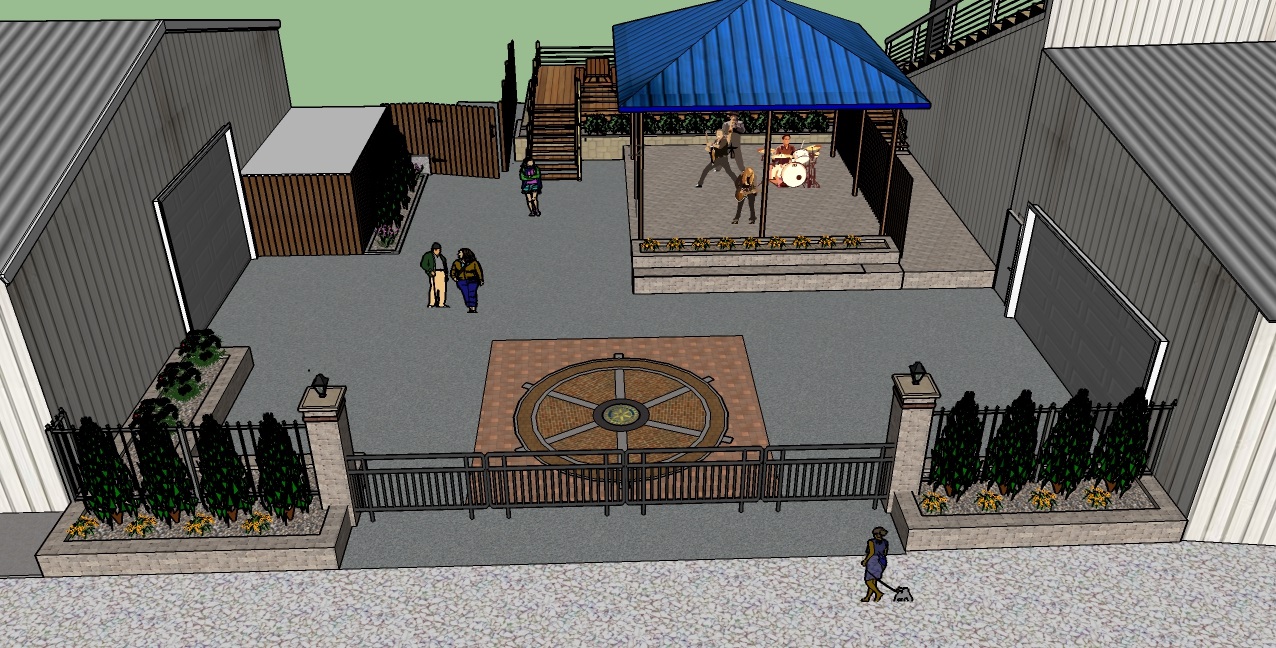 Although the project is nearly complete, we invite you to participate in our Centennial Celebration by donating towards this community project. Donations will help cover the costs of the project, and will be added to the already-substantial contributions of the Jacksonville Rotary Club. Contact any Rotary Club member to learn how you can contribute.
---
Photos of the patio progress, as of October 17, 2017:
---
A heartfelt thanks to all who have donated to the project. We hope the Morgan County Fair and the larger community will enjoy this project for years to come. Thank You!