The Jacksonville Rotary Club is turning 100 in 2018!
To commemorate this Centennial we are conducting a major project to benefit the Morgan County Fairgrounds. We are partnering with the Morgan County Fair Board to install a new electronic sign at the corner of Westgate and Lafayette streets (completed spring 2017) and construct a paved patio and stage between the Grandstand and the Pavilion.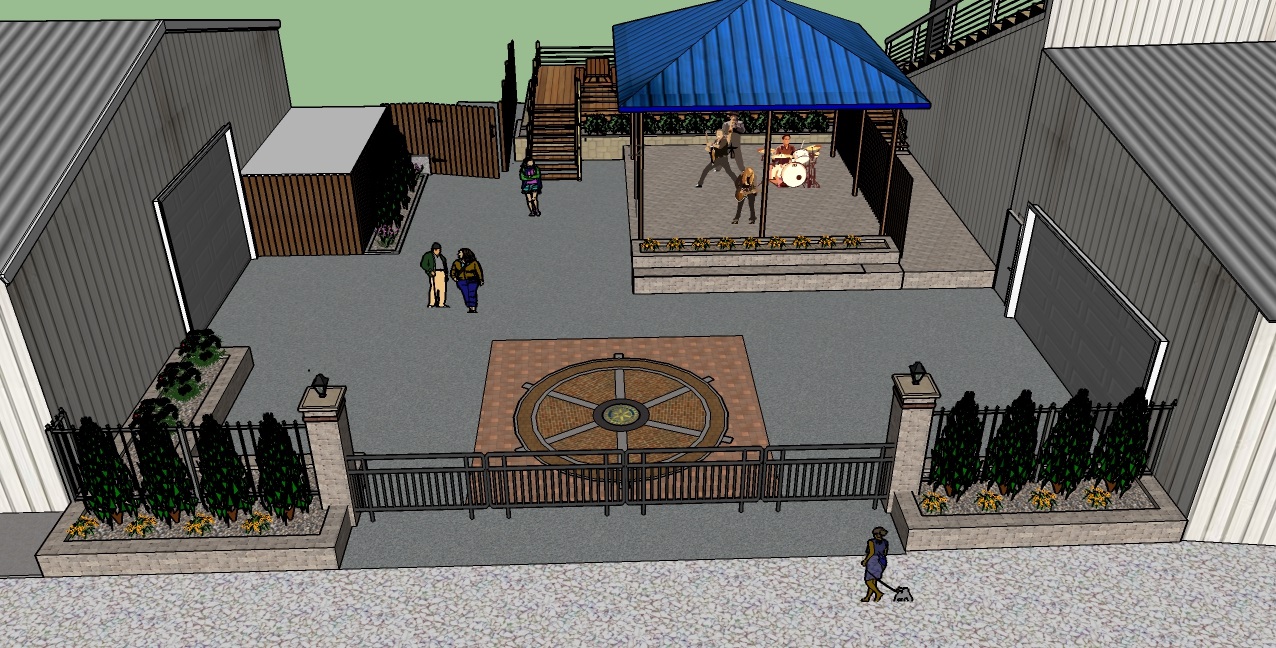 We invite you to participate in our Centennial celebration by donating a personalized brick that will be prominently displayed in the new patio at the Fairgrounds. Every brick donated will help cover the costs of the much-needed construction project and will be added to the already-substantial contributions of the Jacksonville Rotary Club.
---
Photos of the patio progress, as of October 17, 2017:
---
---
THE PATIO FUNDRAISING IS WRAPPING UP SOON! BE SURE TO BUY YOUR BRICK TODAY!
This is a great opportunity to celebrate your support of the Morgan County Fairgrounds, the Jacksonville Rotary Club or Rotary International, by having a brick inscribed with a personal message that will last longer than a lifetime. You can sponsor a brick to commemorate individuals, programs, or experiences that shaped your life. It is a wonderful way to:
Thank a teacher, coach, mentor, 4-H leader, or other inspirational leader
Honor a loved one's years of service or celebrate their retirement
Commemorate a graduation, wedding date or anniversary, work anniversary or Club membership anniversary
Remember cherished friendships and experiences
Memorialize a treasured individual
Display your business or organization's name as a way to show your support of the community
The suggested donation per engraved brick varies with size and location: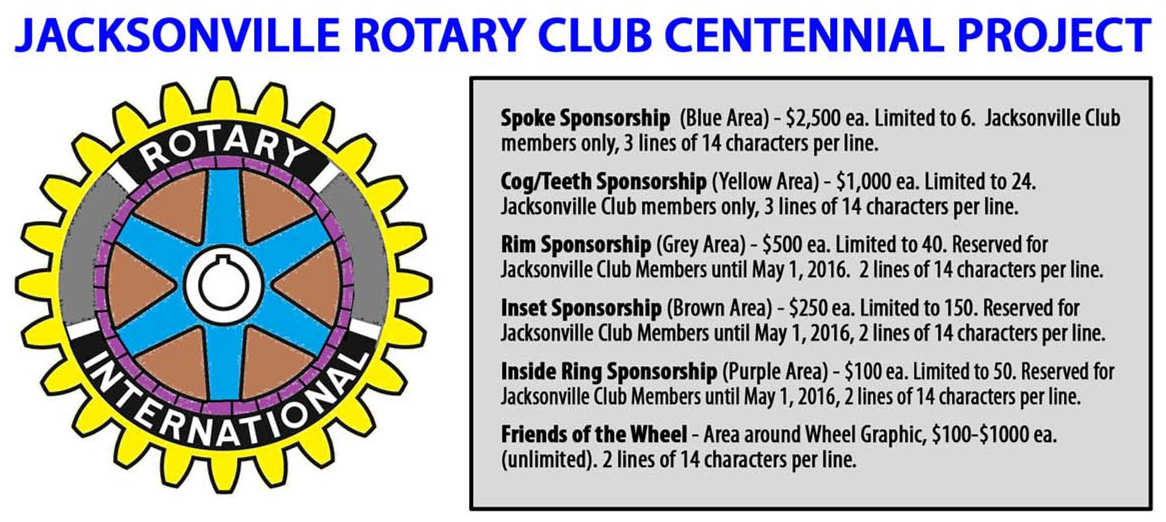 All proceeds from the commemorative brick campaign go directly into funding the construction of the patio and installation of the new sign at the Fairgrounds.
Leave your legacy in brick and become a part of this important project. You will take pride in seeing your personalized brick in place on the patio, as well as improved landscaping and added amenities that were the direct result of your donation. And thousands of Morgan County fair-goers each year will recognize your role in helping to build and sustain our community.
Buy your brick now – Online donations processed through PayPal.  Please provide address and telephone information on the PayPal donation form so that we may contact you for your desired inscription or any questions.
---
Spoke Sponsorship (Blue Area) – $2,500




Cog/Teeth Sponsorship

(Yellow Area)

– $1,000


Rim Sponsorship

(Grey Area)

– $500


Inset Sponsorship

(Brown Area)

– $250


Inside Ring Sponsorship

(Purple Area)

– $100


Friends of the Wheel

(Area around the Wheel Graphic)

– $100 – $1000

---